Denna artikel innehåller reklam
This Chronograph is in a class of its own. Certina has poured its more than 130 years of experience in the art of Swiss watchmaking into a unique timepiece. Ultra-classic and exceptionally innovative at once, the design of the elegant DS Chronograph Automatic goes back to a model from the late 1940s. Inside, however, it is powered by a state-of-the-art silicon balance spring – a first for Certina, and one that could not have found a more distinguished expression.
Noble. Classic. Sophisticated. The DS Chronograph Automatic has it all – inside and out. Its precious movement is an advanced development of the famous Valjoux 7753. The automatic movement's innovative silicon balance spring has a particularly regular beat and remains immune to abrupt changes in temperature and to magnetic fields. Given the famous Double Security (DS) Concept and the new model's comfortable 60-hour power reserve, the wearer can always count on its accuracy.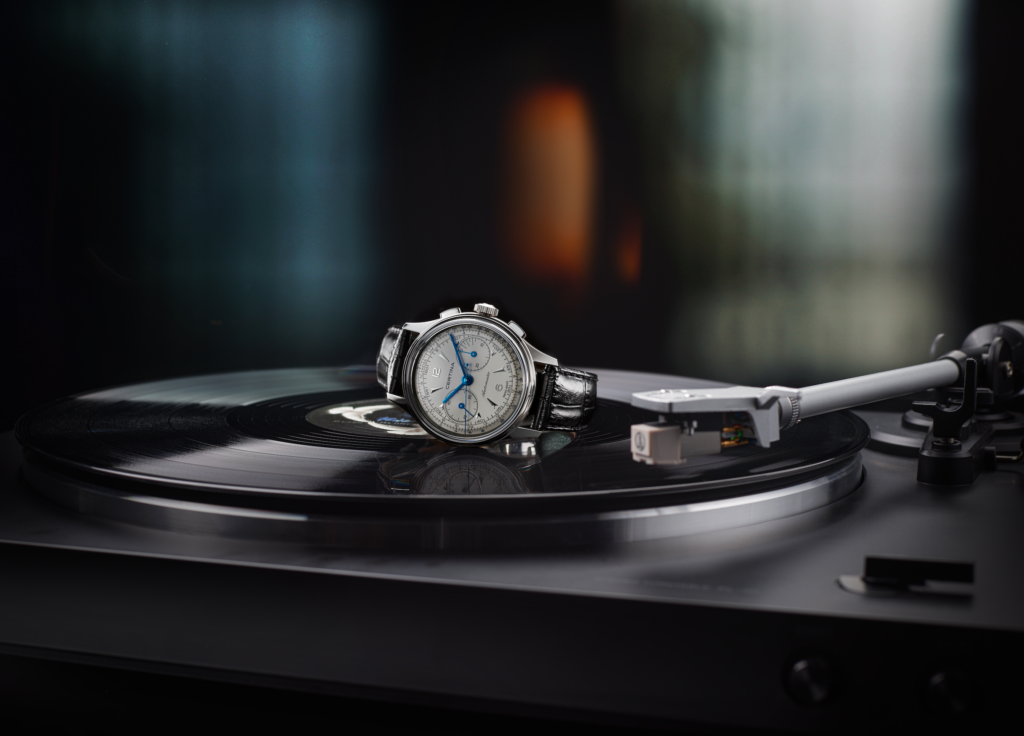 The DS Chronograph Automatic offers an absolutely first-class appearance as well, its classic lines inspired by a Certina model from the 1940s. The similarities are evident: the convex, silver-coloured dial with the lightly curved blue hands, for example, is a characteristic feature of classic, high-end wristwatches. The watch glass is perfectly complementary: finely finished, it offers superb views from all sides. In 2020 the glass is made of scratch-resistant sapphire crystal and mounted on a 42-mm stainless steel case.
The Chronograph functions lend the classic design an understated, sporting touch. The central stop-seconds and 30-minute counters are complemented by tachometric and telemetric scales at the edge of the dial. The latter allows one to calculate the proximity of a storm, for example, based on the speed of sound and with the help of thunder and lightning. A black leather strap and butterfly closure complete this exceptional timepiece.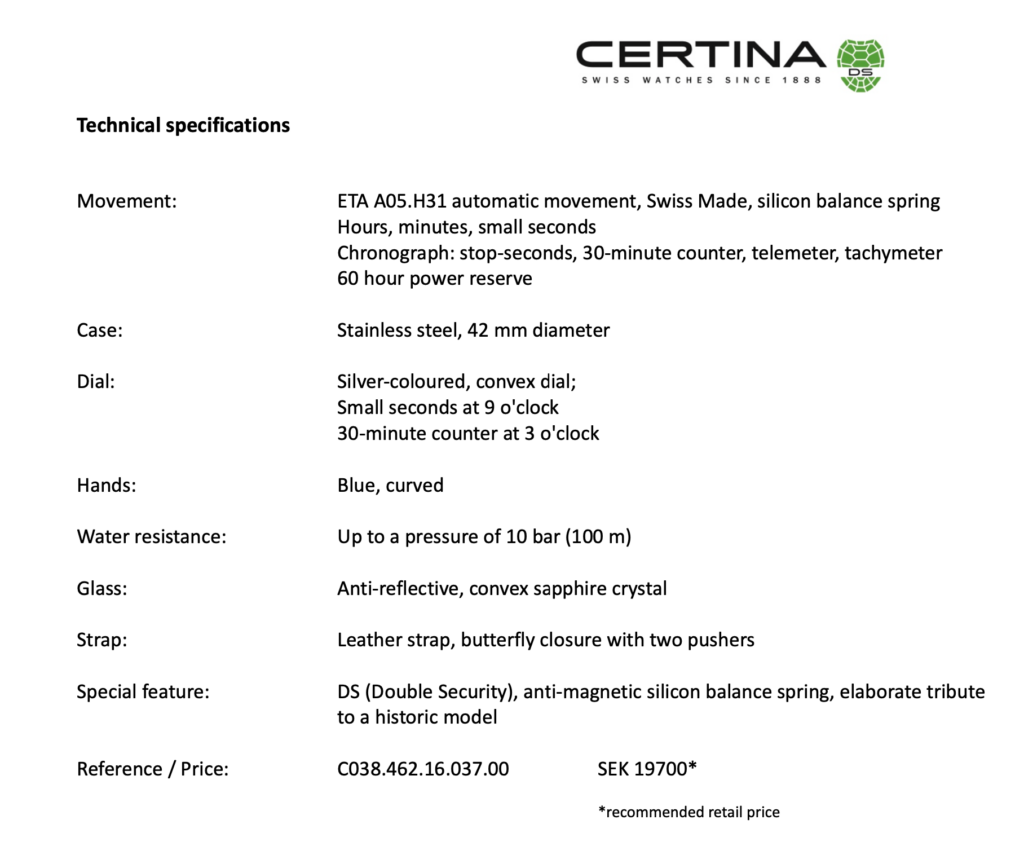 General information: www.certina.com/se-sv
Press Lounge: https://press.certina.com